To reserve a space in an upcoming class, a student must complete and submit both an application form and an enrollment agreement form. The application form must be accompanied by a nonrefundable $300 registration fee/first tuition payment (deducted from tuition cost). The application form, enrollment agreement form and registration fee must be received no later than one week prior to the first day of class. Please fill out the Release of Liability form and the Health Questionnaire as well. Please email, or mail, your enrollment forms to us. We can also send the enrollment forms electronically for you to fill out online if this is easier for you.

We recommend that prospective students call us and speak with the schools Office Coordinator prior to signing the enrollment agreement form. The Coordinator will discuss, with each student, his or her finances as well as personal, educational and career objectives. In addition, we encourage all of our prospective students to view our catalog (please see "Catalog" option on menu) prior to enrolling. Please review the refund policies for the specific program in which you are interested in enrolling.

Please call (805) 640-9798 Mon.-Sun., 9am – 7pm (PST). We look forward to speaking with you!
Admission Requirements:
To be eligible for our certificate courses, a student must:
Be at least 18 years of age (prospective students under age 18 may be admitted with the approval of the students parent/guardian and with the submittal of a parental release form).
Be socially and psychologically capable of performing massage.
Be physically able to perform massage.
Possess a high school diploma, or its equivalent.
 Understand the English language (the Ojai School of Canine Massage does not offer ESL instruction). All instruction will occur in the English language. Incoming students must be proficient in English. Proficient means 75% or greater proficiency in the English language.
Documentation of English language proficiency:
English language proficiency is documented by either the admissions interview or receipt of prior education documentation.
**Please Note: The Ojai School of Canine Massage does not provide visa services to prospective students from other countries or English language services. The Ojai School of Canine Massage does not offer Closed Captioning instruction.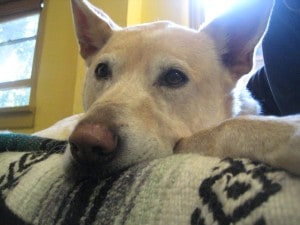 Relaxed Dog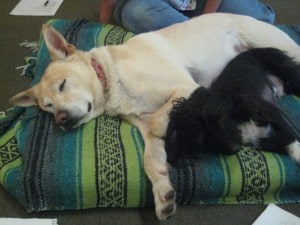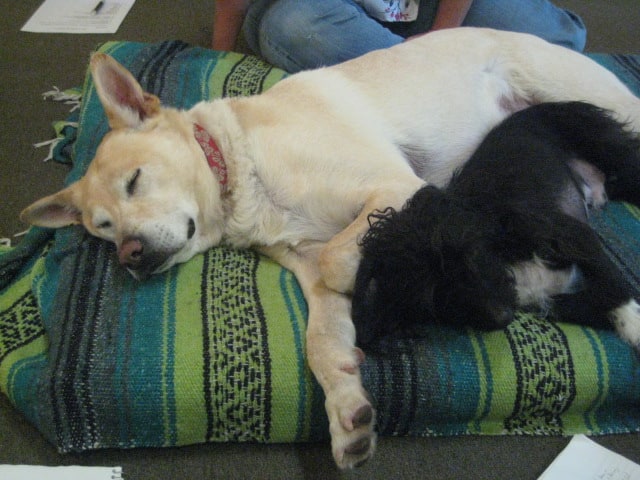 "Thank you! It was an incredible course. I learned far more than 
j
ust massage strokes. It has helped me to understand dog behavior, communication, skeletal & muscular canine anatomy and how to do something purely for my dogs benefit and wellbeing."
Valerie