Our next canine massage certification class will run September 02 – September 15, 2017 in Ojai, California. The class times are 9am-6pm each day with an hour off for lunch and a 15 minute break in the morning and afternoon. The last day of class is on September 15, 2017 and will finish at 1 PM. Friday September 08, 2017 will be a day off for rest and relaxation.
Please contact us if you are interested in hosting a onsite class in your area. We would be glad to work with you if there is enough interest in the specific class. Tuition cost for offsite custom classes or workshops may vary. Please inquire.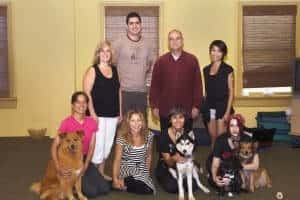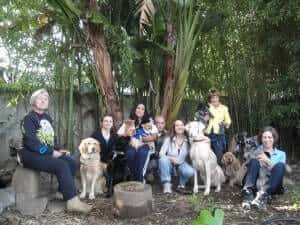 "I want to express gratitude and appreciation for offering such an amazing dog massage class. An experience of a lifetime! I am proud to say I learned so much through the Ojai School of Canine Massage. I feel that this experience has not only made me a better healer, but also a better person in general."               Thank you! Thank you!    🙏🏼  -K.B.