Our Small Animal/Canine Massage therapy graduates are some of the best trained therapists in the field. We have been providing high quality training to canine massage therapists since 2002. Our graduates receive a thorough and well-rounded education. Our graduates are well trained in medical style dog massage, canine acupressure, TTouch, trigger point therapy and sports massage. Our graduates are also trained in therapeutic stretching, Canine Pilates, and myofascial release therapy for dogs. After graduating, many of our graduates go on to study and offer swim therapy for dogs. Please contact us if you are looking for a dog massage therapist in your area. We will do our best to assist you in finding a dog massage therapist in your area.
Dog Massage Therapists in Los Angeles Area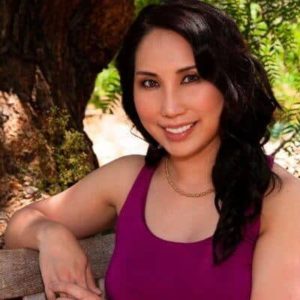 DOGSLife365.com
324-744-0210
SNR@DOGSLife365.com
Service area: The Verdogos and San Gabriel Valley; Los Angeles County
Specializations: Canine massage and bodyworks for dwarf breeds and dwarf breed mixes.
Contact: Yvonne Banzali
___________________________________________________________________________________________________________________________________________________________________________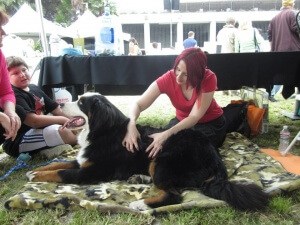 Happy Tails 2 You
Amber Lockspeiser, CAMT
323-929-9617
In your home: Ttouch, Acupressure, Trigger Point, Myofascial Release, Reiki, Jin Shin Jyutsu®, Nutrition
Areas: Valley, Hollywood/W. Hollywood, Studio City, Pasadena, Santa Monica, Venice 
___________________________________________________________________________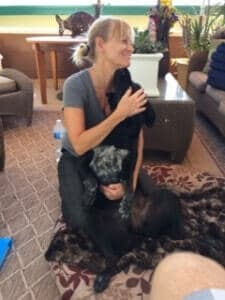 certified canine massage & well being for dogs
844.4.DOG-RUB
Service Areas:  Orange County, San Diego and Los Angeles County
__________________________________________________________________________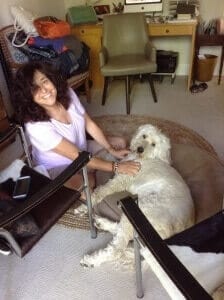 Benita Karroll
310.766.2329
Serving the Westside of Los Angeles
__________________________________________________________________
     Lisa Robert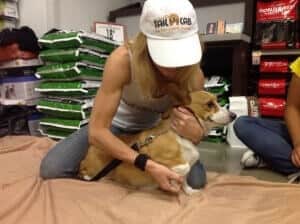 www.tailacab.com
     Los Angeles, CA  USA
     1 + 213 925-0452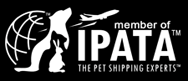 As President of "Tail A Cab Pet Transport & Massage", Lisa Robert is experienced and dedicated to the safe transport and care of your beloved pet(s). She specializes in pet travel in conjunction with US and International Pet Shipping requirements: USDA endorsements, Vet appointments, travel to boarding, airline cargo check-ins, pick up/delivery, customs clearance and more. Tail A Cab also provides travel for rescue animals, as well as to camps, groomers and obedience training. We offer both long distance ground transport and accompanied in-cabin flights for pets that meet the requirements. Dog walking and pet sitting services are also available upon request.
Lisa's life long love for animals, attention to detail and proven reliability also ensure that your pet arrives safely, happily, and properly prepared for whether it's air travel or home delivery. Tail A Cab is licensed, bonded and insured. Our air-conditioned vehicles are equipped with fresh water, food, treats, leashes, and more to provide ultimate comfort, loving care and first class accommodations!
Lisa Robert, is a Certified Small Animal Massage Therapist, who also offers an array of therapeutic dog and cat massage techniques and available for outcall sessions by appointment.
*Licensed, Bonded & Insured
*USDA Certified
*IAC Air Cargo Security Trained and Certified by the TSA
*Small Animal Massage Certification (200 hrs) received from the Ojai School of Massage.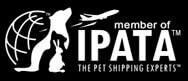 Jami Waldrop, CCMT, CAAP, Owner of TheraPaws
TheraPaws
3628 Lynoak Dr., Ste. 107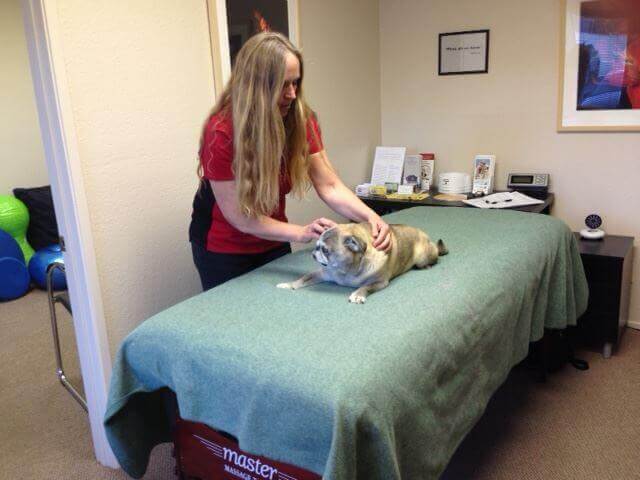 Claremont, CA 91711
909-300-JAMI (909-300-5264)
Education
Ojai School of Canine Massage
Canine Massage Therapist Certification 2015
Tallgrass Animal Acupressure Institute
Large Animal Acupressure Practitioner Certification 2011
Small Animal Acupressure Practitioner Certification 2010
Additional Training Courses:
Canine Kinesiology Taping
Dog Emotions and Cognition
Canine Food Therapy
Canine Herbalism
Equine Tui Na Massage
Essential Oils and Acupressure for Equines
Understanding Horse types and Temperaments
Horses in Motion: Healthy Equine Movement from a Horses Perspective
In addition to visiting barns and helping equines feel their best, Jami also works under the supervision of Dr. Ken Tudor, DVM at The Well Dog Place, one of Southern California's leading holistic veterinary clinics. Her services at the Well Dog Place include Complete Consultation & Assessment, Individualized Therapy Plans, Myofascial Release, Acupressure, Therapeutic Massage, Passive & Active Stretching, Strengthening & Conditioning, Thermal Therapy, Cryotherapy, Drug-free Pain Management Techniques, and various other Integrated Manual Modalities. As a team, Jami and Dr. Tudor have achieved amazing results by addressing a dog's complete quality of life through nutrition, herbs & supplements, cold laser therapy, essential oils, fitness, massage and acupressure.
TheraPaws therapist Jami Waldrop is accredited through the National Board of Certification for Animal Acupressure & Massage (NBCAAM). She is also a certified member of the Association of Bodyworkers & Massage Professionals (ABMP).